Alerts






95 Properties

5

REDUCED PRICE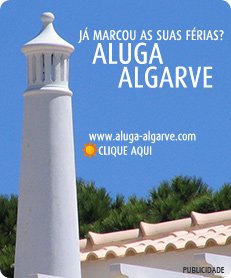 Who's Online
We have 43 guests and 4 members
REF PD-016167
184m²
Long Term Rental
The 4-Bedroom+1-fully RENOVATED, will be Home to Music;a With a good àres and balconies on two sides. a Building with an elevator. the 2 fronts in the solar. the top floor;a double Glazed windows Kitchen is fitted and equipped kitchen with electrodimésticos NEW ones;a living Room with 40sqm. 5 bedrooms and; (2 en-suite) 3-baths;a Cylinder;a central Heating, spotlights embedded in the ceiling;a built-in Wardrobes;a Good location, just a short walk from the Underground Station, the home of the Music, and all kinds of shops and Services.
REF PD-011917
32m²
Long Term Rental
The OFFICE is in a perfect state of conservation, inserted in a building-only service. it Is located 100 meters from Av da Boavista, in the Area of the Pine. Trnasportes at the door, and the 50-meter daentrada to the APC. it also Has a bathroom inside in the office, and the Air-Conditioning system. find out more about this fantastic property. The opportunity is unique.
REF PD-017796
296m² 3.000m²
Long Term Rental
Detached villa T 5 on the Following spot. plot Area: 3000sqm; Area: 296sqm;a the Villa has 4 fronts composed of two floors, and RC, and the 1st floor;a located On the ground floor we have a living Room of 60sqm with a fireplace, tiled floors, a kitchen, an office that can serve as a room for someone to stay with reduced mobility. On the 1st floor, have 4 bedrooms, one being en-suite., bedrooms with built in wardrobes. Two of the bathrooms have a full Suite of + 1). entrance Hall, spacious south-facing. outside we have a Garage with 30sqm, and is still the living room of fellowship and games, and several spaces in it. Ample parking space for visitors in the surrounding area of the house. At the front of this beautiful house have a beautiful Garden. * it is ALSO AVAILABLE FOR SALE, AND WITH the ABILITY TO SWAP WITH any OTHER KIND OF real ESTATE property.
REF PD-017653
160m²
Long Term Rental
Find out more about this fantastic property. The opportunity is unique. a Good place to trade and services, well-located, with the ground floor space is 70sqm + 4 rooms on the 1st floor with a private bathroom, a woman, and Men, with aparcamento for a car with a 345sqm. A a good choice.