Alerts






81 Properties

0

REDUCED PRICE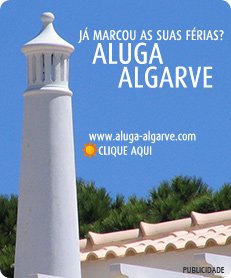 Who's Online
We have 11 guests and 2 members
REF PD-017124
51m²
Long Term Rental
1 bedroom apartment, FURNISHED, with Views of the River. the T1, with views of deslumbrantres to the River. Kitchen is fitted and Equipped kitchen;a 2 Toilets;a a Room with lots of Storage;a living Room with views of dessafogadas to the River. the Apartment is Ideal for those who like to live in the Centre of the city and the beauty of the River just 50 metres away... view more In its surrounding area, we have the restaurants, hotel Snack-Bar " Hood River ", Supermarket and the Mainland, the Hotel Vinnci Harbour, Museum, Car Doors, and having various ranges of trade and services. on the River and the Sea close by, which offers beautiful walks and tours for your forms. with only a short walk from the Hospital de Santo António (Santo António and ICBAS - Institute of Science Abel salazar Biomedical... At the front we have a Dancer in the Port and Public Transport (STCP) at the door.
REF PD-017132
100m²
Long Term Rental
T2 is at the low end of the Harbour for RENT, just a few meters from Av dos Aliados and Porto city hall. the Apartment is in a building fully renovated to the taste of modern architecture. A beautiful Terrace and a balcony. Moving to multiple hard-coded. electric Shutters. the Kitchen is fully fitted and equipped kitchen. no central Heating. 1 full Bath. + 1 to the Social order. the wood of the oak tree. RENTAL terms and CONDITIONS: 2 rent + the guarantee Deposit. DOCUMENTS FROM the TENANT AND the GUARANTORS that: Card of a Citizen;a the IRS and Winding up;a the Last Three payslips;a for Proof of a physical Address. it is Not allowed in the AL, or land. as For the msi information





REF OD-PA_9484
110m²
Long Term Rental
The apartment is in excellent state of preservation, is in an excellent location, to Marechal Gomes da Costa, and the Praça do Império. Inserted, never quite residential area, great sun exposure, open views, close to the beach and at the Catholic University. fully equipped Kitchen, garage space for 1 car. For further information, please contact us.
REF PD-017082
50m²
Long Term Rental
Apartment-T1K located in the Street of Oliveira, In the, about 900 meters from the Hospital of st John and the University. fully Furnished and equipped kitchen. you don't have a garage although it is a very easy car to the port. Conditions of the tenancy: in the Contract for at least one year, pay 2 months at the time of the signing of the contract for more than a month in advance. you Need to instead, if you don't have to pay for the rents will be in 5 months, plus a security deposit. Available from 01 August, although it is possible to perform site visits in accordance with the availability of the existing tenants.